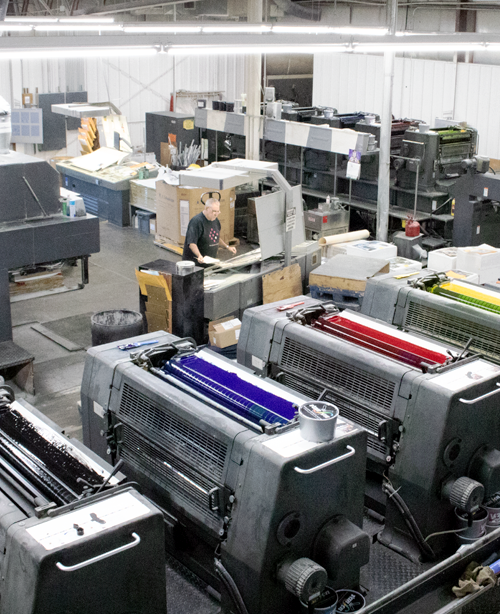 Your Printing Company
Sutherland Printing is dedicated to all your wide format printing needs.
Commercial Printing
Sutherland's pressroom is filled with Heidelberg presses, the best in the industry, to bring you the best in our industry. With 27 printing units and a maximum capacity of over 9.6MM pages on a weekly basis, these high quality, high tech machines are operated by skilled craftsman, not pressmen. To assist them in achieving maximum throughput and quality matched by none, our machines are G7 certified and have the DIPS color system for quicker make ready, top color and consistent color. All of our craftsmen have been, and future team members will be trained at our facility. Come visit us and meet some of our outstanding team.