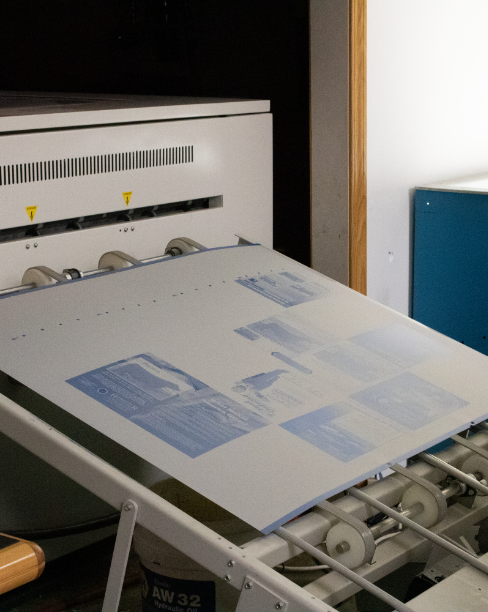 Your Printing Company
Sutherland Printing is dedicated to all your wide format printing needs.
Digital Print & Prepress
Best format for files – High Resolution PDF's as single pages, no color profiles, embedded fonts, and 1/8" minimum bleeds.

Color scans and digital photos used in the document should be at 300 dpi, CMYK build for best reproduction.

Black and white scans to be as grayscale or halftone images.

If using a solid black background the build we recommend is: 100% Black, 50% Cyan, 40% Magenta, and 30% Yellow.